SFIS2019 – 7th French Society of IsotopeS meeting – Orsay
You are cordially invited to participate to the meeting organized by the SFIS this year on 12-15 November 2019 in Orsay (91, France) on the campus of the Université de Paris-Sud (building #200).
The objectives of this meeting, similarly to those of the SFIS, are to provide the opportunity to scientists from various disciplines to share knowledge on isotopes and isotopic measurements, and to help cross-fertilization of very diverse domains of application.
The meeting is structured around two main events. The first half-day will be devoted to two short-courses, in parallel. The next five half-days will follow the classical pattern of oral and poster sessions. An ice-breaking will welcome you on Wednesday evening and the ordinary general assembly of the SFIS will be held on Thursday evening.
+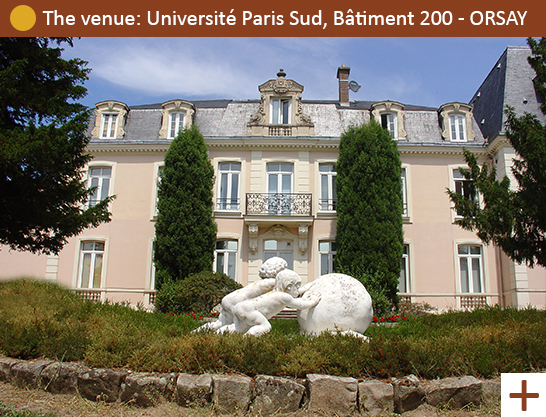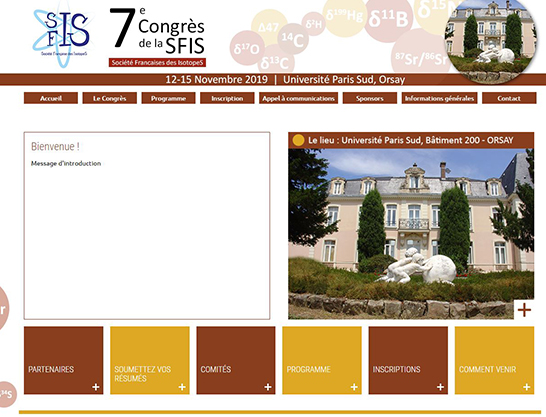 ---
Deadlines and milestones

Deadline for receipt of abstracts: 19 August 2019

/ EXTENSION 08 SEPTEMBER 2019

Letter of acceptance: 19 September 2019
Deadline for early registration (reduced fee) : 9 october 2019
Meeting dates: 12 to 15 November 2019